Summer 2015 Cruises to Croatia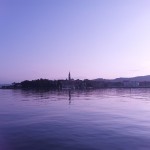 Summer 2015 Cruises to Croatia: three twin bed cabins still available at €650 pp for cruising to Croatia 19 – 26 July, on our grand Cyclades 50.4. It makes available four cabins and four bathrooms and ensures comfortable, fast and safe cruising. It is also availble for renting or cruises with skipper from 11 to 19 July, from 26 to 30 July, and after August 20. Renting or guided excursions are possible until July 4.
More excursions and weekends are possible from Pescara and Ortona, to sail with our other yachts to Trabocchi coast, Gargano and Tremiti Islands.
Our Lagoon 450 will be back by August 26. This luxury catamaran remains available until September for renting and cruises.
Qualified expert professionals, with long Croatian experience, team up our crew to take you in the most beautiful and hidden places of Adriatic. Boardin at Marina di Pescara, Abruzzo, Italy.
Info: tel. +39 333 1259524, or use the form.